About TCF Chapters
You need not walk alone  . . .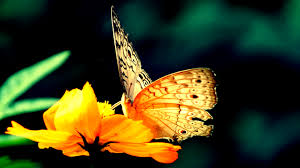 The Compassionate Friends offers more than 660 meeting locations around the country.
In our local chapter – Compassionate Friends of Tampa Bay – bereaved parents, siblings, and grandparents meet together each month.
We talk, listen, share, and provide each other emotional support after the devastating death of a child.
When you attend our chapter meetings, you won't find professionals running the meetings and giving advice. We are not therapists and we do not provide counseling. Everyone will be just like you, someone who is going through the natural grieving process.
As we meet together, we learn from each other through our shared experiences. You will find people attending the meetings of all ages from young adult to 70 and 80 year-olds. You will find people mourning the loss of an adult child and others who are mourning the loss of a child who never had an opportunity to take its first breath. You may find people whose child died 30 years ago and others with a loss so fresh their pain is measured in days and weeks.
No one comes to judge another. You will find that children are being mourned who have died from all ages and all causes. The pain is the same—that of the loss of hopes and dreams that will never be realized.
Come and join us – we understand much of what you're feeling—certainly not everything—but a lot more than most people, simply because we've been there. Know that there will be sadness and tears as we talk about our loss, but there will also be joy and laughter as we remember special times with our children. You don't have to say anything if you don't want to, but you will certainly be given that opportunity.
We ask but one thing from you—that you attend at least three meetings before you decide if The Compassionate Friends is right for you.
We know that support groups are not for everyone. But why not give it a try and see why it's not unusual to hear people who attend one day say, "The Compassionate Friends saved my life."
Check our meeting schedule – (Normally the first Thursday of each month unless that day falls on a Holiday)
Help Line – 813 690-4448
(note this is not a 24 hour phone line, calls will be answered within 24 hours)