Welcome to Compassionate Friends of Tampa Bay Florida!
Having lost my own son, has not only brought me tremendous pain but has caused me to want to help other parents and grandparents, and siblings.  The Compassionate Friends of Tampa Bay Florida is dedicated to helping you heal from the pain and receive the support, compassion, deep compassion and understanding from others that share this experience which is so difficult to endure. What I have found personally is that we don't have to say much, there is a common bond that makes you feel understood in a way that will help you. Together we share each other's journey through grief. We help each other through this. Everyone can share as much or as little as they can at our monthly grief support group.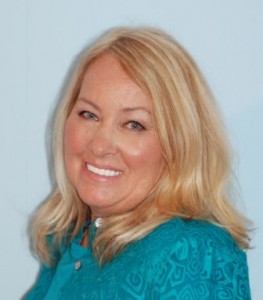 Join the Compassionate Friends of Tampa Bay Florida on the First Thursday of each month as we have our monthly grief support group as we share our grief journey with each other through the loss and remembrance. I look forward to meeting you.
My awareness has really opened up. There are many ways that we can lose our children. For some of us it is a long illness and others have lost a child by suicide or murder. For others, it was a tragic car accident. For some it was losing a child even before it was born or losing one as an infant or toddler. Many of those we have helped were able to get back on their feet and although altered by grief, able to move forward  in their own time and own way. Grief is unique to each person. I knew I needed to help others to help in my own healing. I am here for you.
The Compassionate Friends of Tampa Bay Florida meets every First Thursday of every month in the Riverview/Brandon area.
When: First Thursday of each month
Where: HCC ( Hillsborough Community College) @ The Regent
The Compassionate Friends of Tampa Bay
Address: 6437 Watson Road
Riverview, FL
Time: 7 pm to 9 pm
The Compassionate Friends Tampa Bay Area Chapter
We will also have other ways to participate  –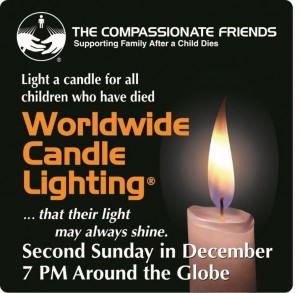 There is an Annual Candle Ligthing on the Second Sunday in December  – the community is welcome
We will have Fundraising Events in November – TBA
We will also have our Walk To Remember
Balloon Release –
Walk/Run We Remember
You  can always contact me to find out more about The Compassionate Friends, The Tampa Bay Area Chapter of The Compassionate Friends,  and the events we have planned.
Under the Tampa Bay Area Compassionate Friends Chapter Meeting and Events page we've posted future events inviting all from The Tampa Bay Area and surrounding areas who would like to join us. I hope to see everyone soon and I look forward to hearing from you..
Please email or call me if you have any questions at all.
Debbie Rivera, Chapter Leader
The Compassionate Friends of Tampa Bay Area